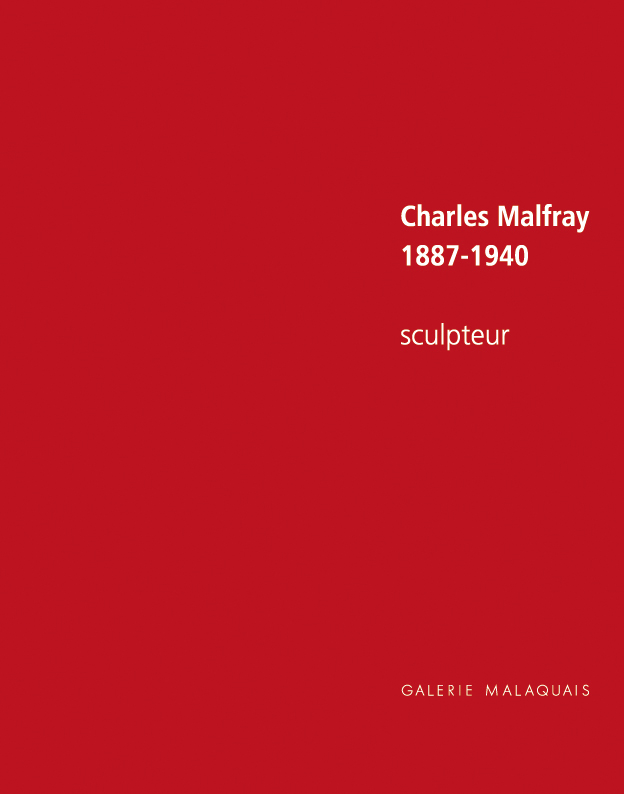 Charles Malfray (1887-1940), sculptor
2007
Exhibition catalogue
English / French
212 pages
ISBN: 9782952885201
Price: 40 euros

Contributions by: Jean-Baptiste Auffret, Patrick Elliot, Eve Turbat.

Thanks to a considerable body of research, this abundantly illustrated catalogue offers a new look at the sculptor and his work. The preface, by Patrick Elliot, Senior Curator of the Scottish National Gallery, evokes the man in his artistic context, and is followed by a chronological biography, commentary on the works, a bibliography, and previously unpublished texts by Malfray on his work. The volume offers a solid perspective on this artist on whom too little has been written—the last book dedicated to Malfray was published in 1944.
Download the catalogue