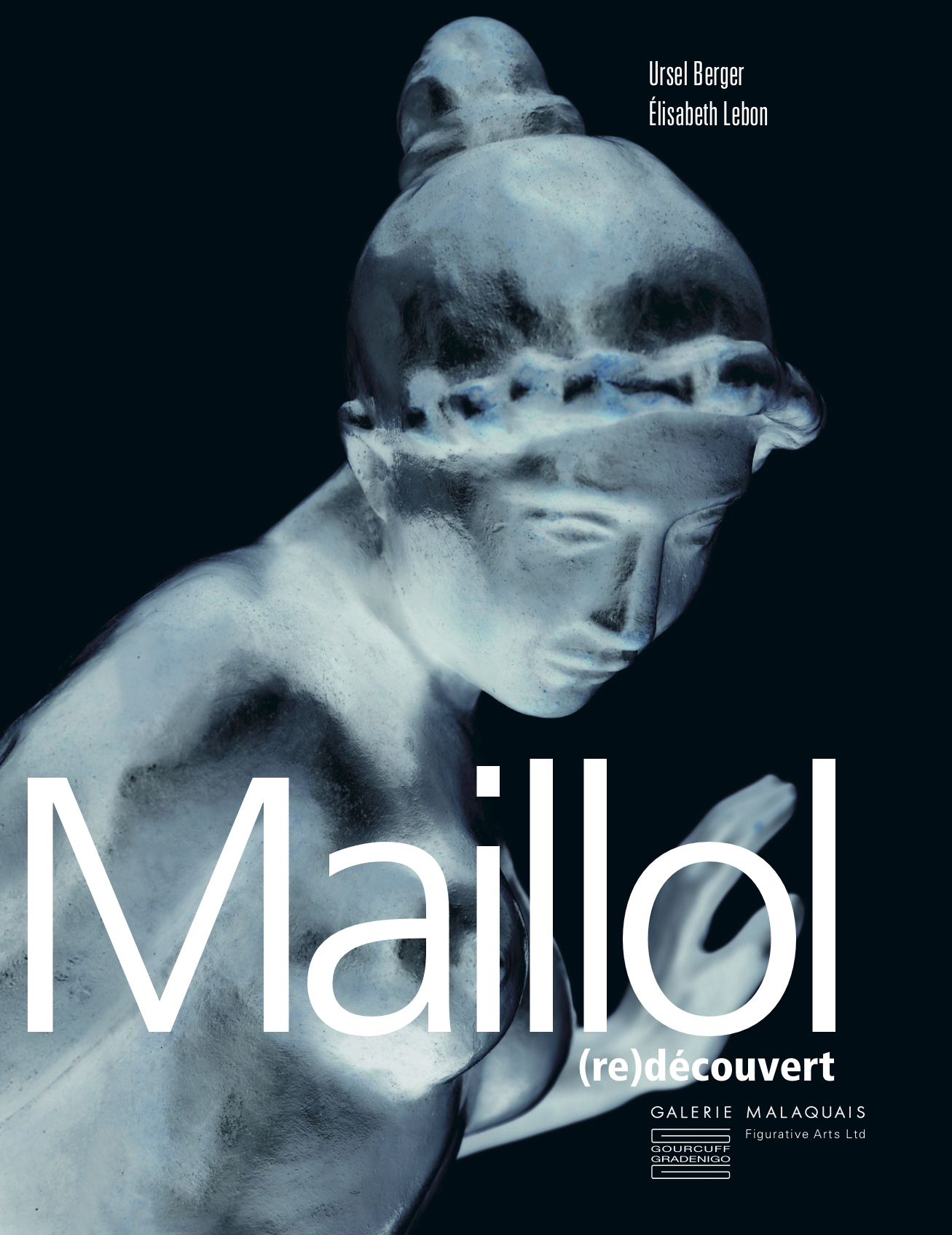 Maillol re(discovered)
Anticipated publication date: 3 December 2021
Bilingual text: French / English
Number of pages: 112
Number of illustrations: approx. 30
Authors : Ursel Berger, Élisabeth Lebon
Publisher : Gourcuff Gradenigo
ISBN : 978-2-35340-354-7
Price : 29€
This publication focuses on the early career of the sculptor Aristide Maillol at the beginning of the 20th century, aided by his encounter and subsequent collaboration with the dealer, Ambroise Vollard, who encouraged him to produce and sell his sculptures, then of small or medium .
After presenting Picasso in his gallery in 1901, Vollard launched Maillol's career with a one-man exhibition of 33 works in the summer of 1902. Thanks to the success of this venture, the two men entered into an agreement whereby the dealer produced editions of some of the artist's sculptures. As early as 1907, Vollard turned to the founder, Florentin Godard, for the casting of Maillol's models in bronze.
It was thus that Maillol's works came to be included in a remarkable number of famous European and American collections.
This book treats for the first time the subject of Maillol's beginnings as a sculptor and the importance of the two men who allowed him to make his work known.
The result of many years of research undertaken by the art historians Ursel Berger and Elisabeth Lebon, this monograph has been published thanks to their exchanges with Jean-Baptiste Auffret of the Galerie Malaquais and Oliver L. Wootton of Figurative Arts Limited, both passionate observers and buyers of Maillol's sculptures, valued for their particular aesthetic qualities.
The publication will be in general distribution at the start of December 2021. It inserts itself in current events since the artist will be the subject of a retrospective at the musée d'Orsay during spring 2022.