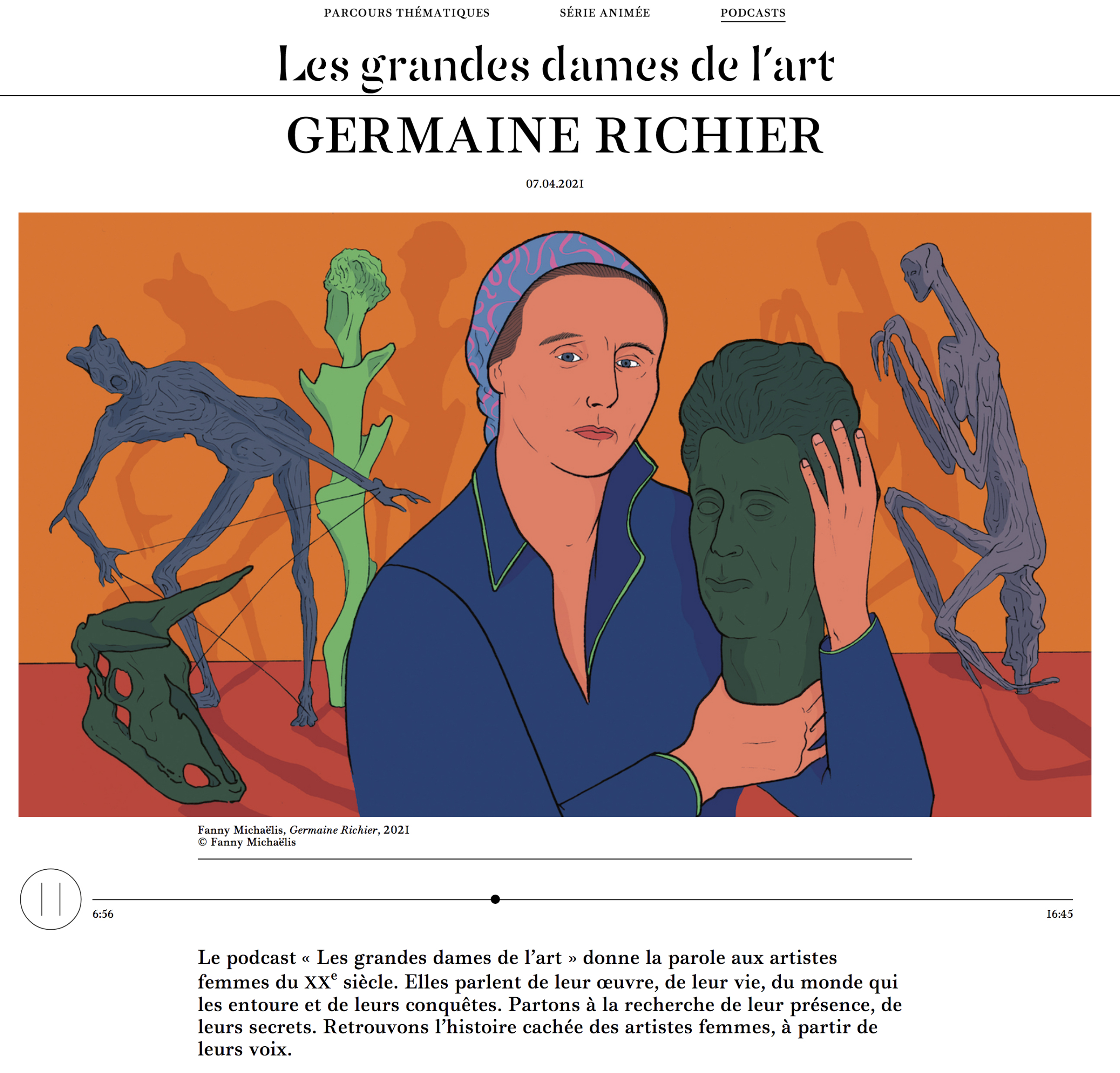 Podcast - Germaine Richier's Voice on AWARE website
April 7th, 2021
Podcast "Les grandes dames de l'art"
Duration : 16:45'
« Les grandes dames de l'art » est une série de podcasts produite par AWARE : Archives of Women Artists, Research and Exhibitions, en partenariat avec l'Institut national de l'audiovisuel, avec le soutien de la Maison Veuve Clicquot et la délégation à la transmission des savoirs et à la démocratisation culturelle du ministère de la Culture.
À la préparation : Mathilde de Croix avec l'équipe d'AWARE
À la réalisation : Élodie Royer
Musique originale : Juliano Gil
Générique : Andrew Nelson
Mixage sonore : Basile Beaucaire
Conseil scientifique : Catherine Gonnard et Marjorie Micucci
Voix : Camille Morineau
Extraits des émissions : L'art et la vie, coll. RDF/RTF/Autres (1949-1963), rubrique « L'atelier de Germaine Richier, sculpteur », émission du jeudi 8 septembre 1955, producteurs : Louis Cheronnet, Georges Charensol, Jean Dalevèze. La Tribune des arts, coll. RDF/RTF, émission du 17 octobre 1956, producteur André Parinaud.