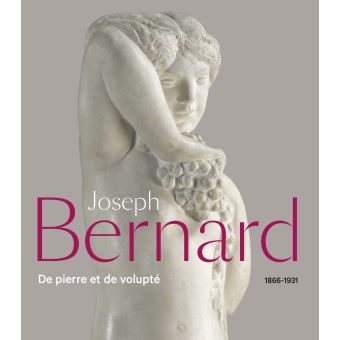 Exhibition - Joseph Bernard (1866-1931). De pierre et de volupté
October 18, 2020 - February 21, 2021
Musée municipal Paul Dini
Villefranche-sur-Saône


The Exhibition will take place at La Piscine, musée d'art et d'industrie André Diligent in Roubaix, from June 26 to September 5, 2021.
Commissariat général : Sylvie Carlier, conservatrice en chef, musée Paul-Dini, musée municipal de la ville de Villefranche-sur-Saône & Alice Massé, conservatrice en chef, conservatrice adjoint, La Piscine – musée d'Art et d'Industrie André-Diligent de Roubaix.
Commissariat scientifique : Valérie Montalbetti, responsable des sculptures du musée Bourdelle & Soline Dusausoy, responsable des collections et du musée de la Fondation de Coubertin.